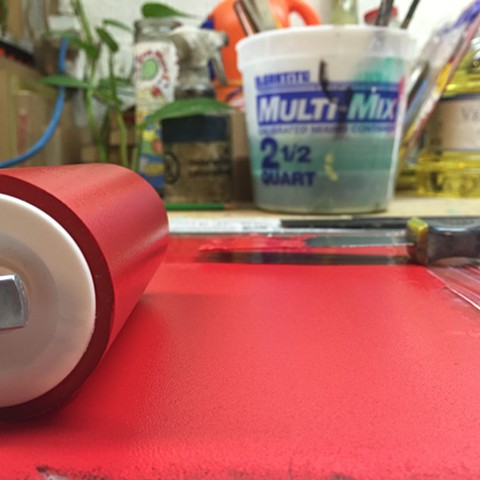 Patrick M. Flaherty
Artist Bio 2022
Patrick Flaherty graduated from Ball State University with a Bachelor of Fine Arts in 2002 and a Master of Arts in Printmaking in 2003. Soon after he took an entry-level position at the Indianapolis Art Center.
He held many positions at the Art Center including Teaching Artist, Gallery & Studio Technician, Exhibitions Associate, Printmaking Studio Chair, Director of Exhibitions & Artist Services, and the Director of the Broad Ripple Art Fair. In September of 2014 Flaherty was named the President & Executive Director of the Indianapolis Art Center. In 2020 Flaherty left the Indianapolis Art Center and took an opportunity in Texas in the wild world of eminent domain and right of way.
This significant change made a positive shift in Flaherty's ability to focus on his own work.
Settling in from the move from Indianapolis to Fort Worth, Flaherty has mostly been sketching. With more time available he is excited to translate work into prints as he takes in his new environment. New to Texas and disposable time, he's in a good place and looks forward to getting to know his new environment.