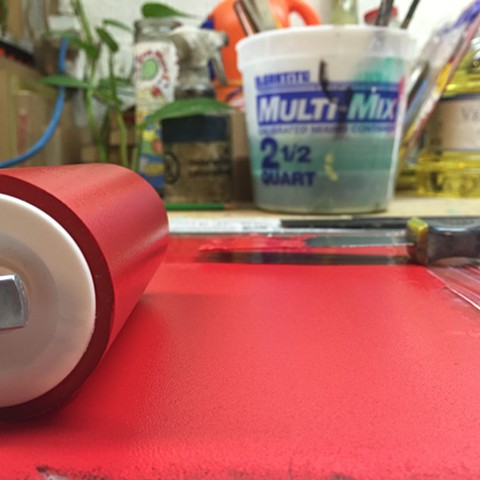 Patrick M. Flaherty
Artist Bio 2017
Patrick Flaherty graduated from Ball State University with a Bachelor's of Fine Arts in 2002 and a Master of Arts in Printmaking in 2003. Soon after he took an entry-level position at the Indianapolis Art Center.
Since then he has held many positions at the Art Center including Teaching Artist, Gallery & Studio Technician, Exhibitions Associate, Printmaking Studio Chair, Director of Exhibitions & Artist Services and the Director of the Broad Ripple Art Fair. In September of 2014 Flaherty was named the President & Executive Director of the Indianapolis Art Center.
Flaherty serves on the board of directors of The Optimist Club of Northside Indianapolis, Inc. and recently rolled off the board of Primary Colours. Two Indianapolis based all-volunteer non-profits respectively dedicated to serving local youth and facilitating interaction between visual artists and the community.
He is a member of the Indianapolis-based 67th St. Printmakers and routinely participates in their group exhibitions. Flaherty is a founding member of the Silver Dollar Family Band and performs in and around the Indianapolis area.
Patrick, his wife Valorie and their two daughters live in south Broad Ripple in Indianapolis, where they enjoy gardening, raising chickens and participating in the vibrant cultural community around them.